MICA Bubble Burst
MICA purports to be a cultural hub in Baltimore, yet its community is relatively cut off from the surrounding community and tends to constrain itself to what's called the "White Corridor" of Baltimore.
To encourage Baltimoreans to participate in MICA's culture and to make MICA's artists cognizant of their cultural context in the city, fellow classmates Kenny Bademosi, Jen Sullivan, Maged Abdelsalam and I facilitated random phone calls from within the MICA bubble to the rest of Baltimore, and vice versa.
Handouts were given to Baltimoreans of MICA events, while handouts for MICA students illuminated the concept of the "White Corridor". We were surprised that faced with an unstructured conversation with a stranger, people tended to give heartfelt, if cliched, bits of advice.
Johns Hopkins Center for Communication Programs - Visualization Front
An infographic created for Johns Hopkins CCP on USAID's work on Reproductive Health in Peru, for potential distribution to US Congress members.
Johns Hopkins Center for Communication Programs - Visualization Back
Storymore - Branding
As a rebranding of their Read 15 initiative, Storymore was the concept conceived by fellow classmates and I for the Baltimore Campaign for Grade Level Reading.
Storymore - Strategy
Storymore - Workshop Data
We faciliated several workshops with Parents, Children, Service Providers and Community Leaders to gather data, and to hold ideation sessions.
Storymore - Handout
This handout illuminated the benefits of daily reading.
Storymore - Family Reading Toolkit
This toolkit was to be distributed to service providers.
Peace Park
Peace Park was created as a community park by activist Otis Woodard. In 2011, as part of a project to convert surrounding buildings into transitional housing for homeless families, Peace Park was expanding to include a community vegetable garden. An architecture student, engineering student and I spearheaded the launching of the garden, and the development of a passive irrigation system.
Peace Park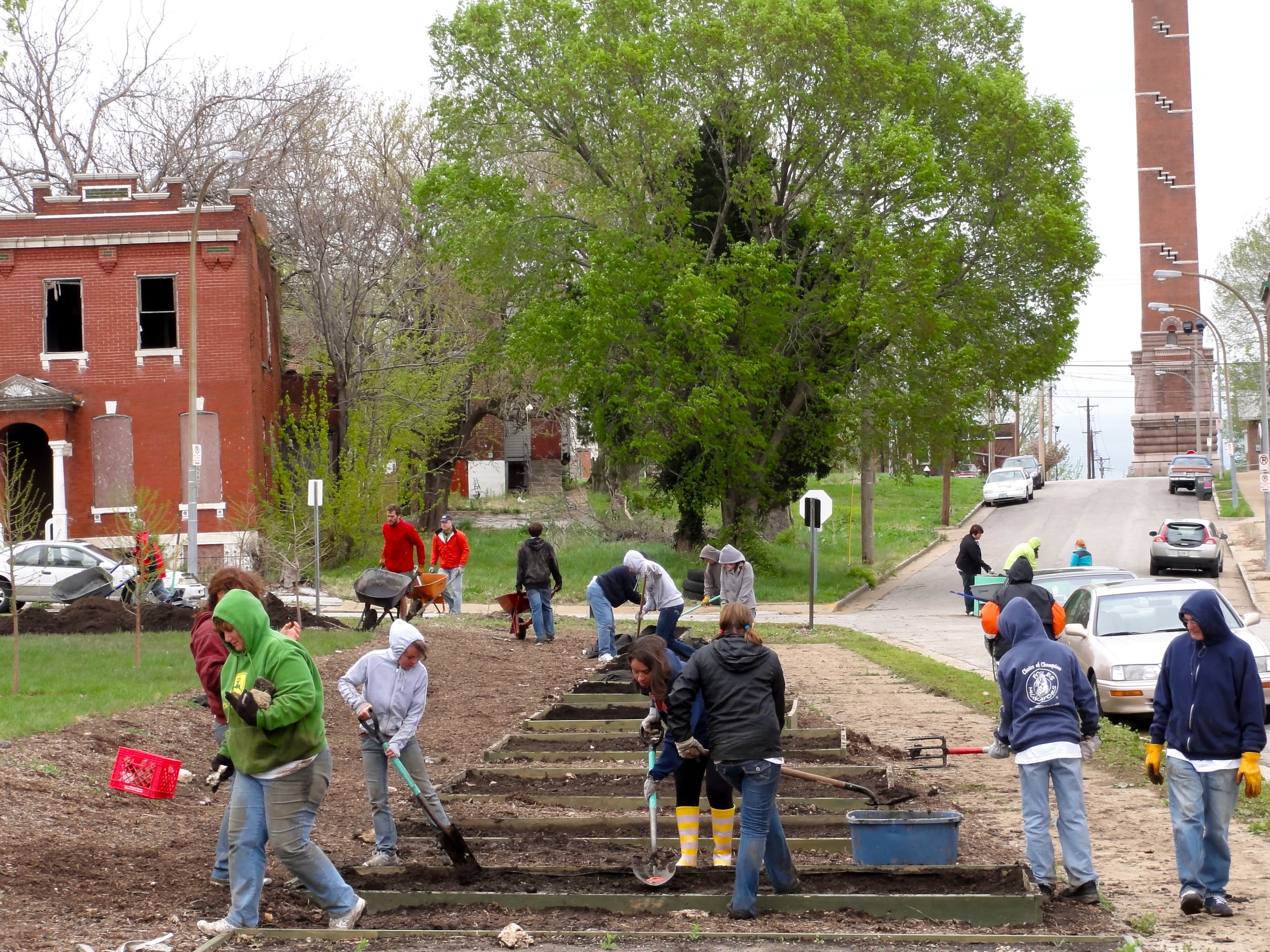 Peace Park